---
---
The Taro Roots Foundation 2015 clinic registration is now open! Please go to our Registration Page.
The clinic will be held on the following days and times at the Southwest Athletic Complex:
July 6: 10am – 4pm
July 7: 10am – 4pm
July 8: 10am – 2pm
Southwest Athletic Complex:
8402 30th Ave SW Seattle, WA 98126
---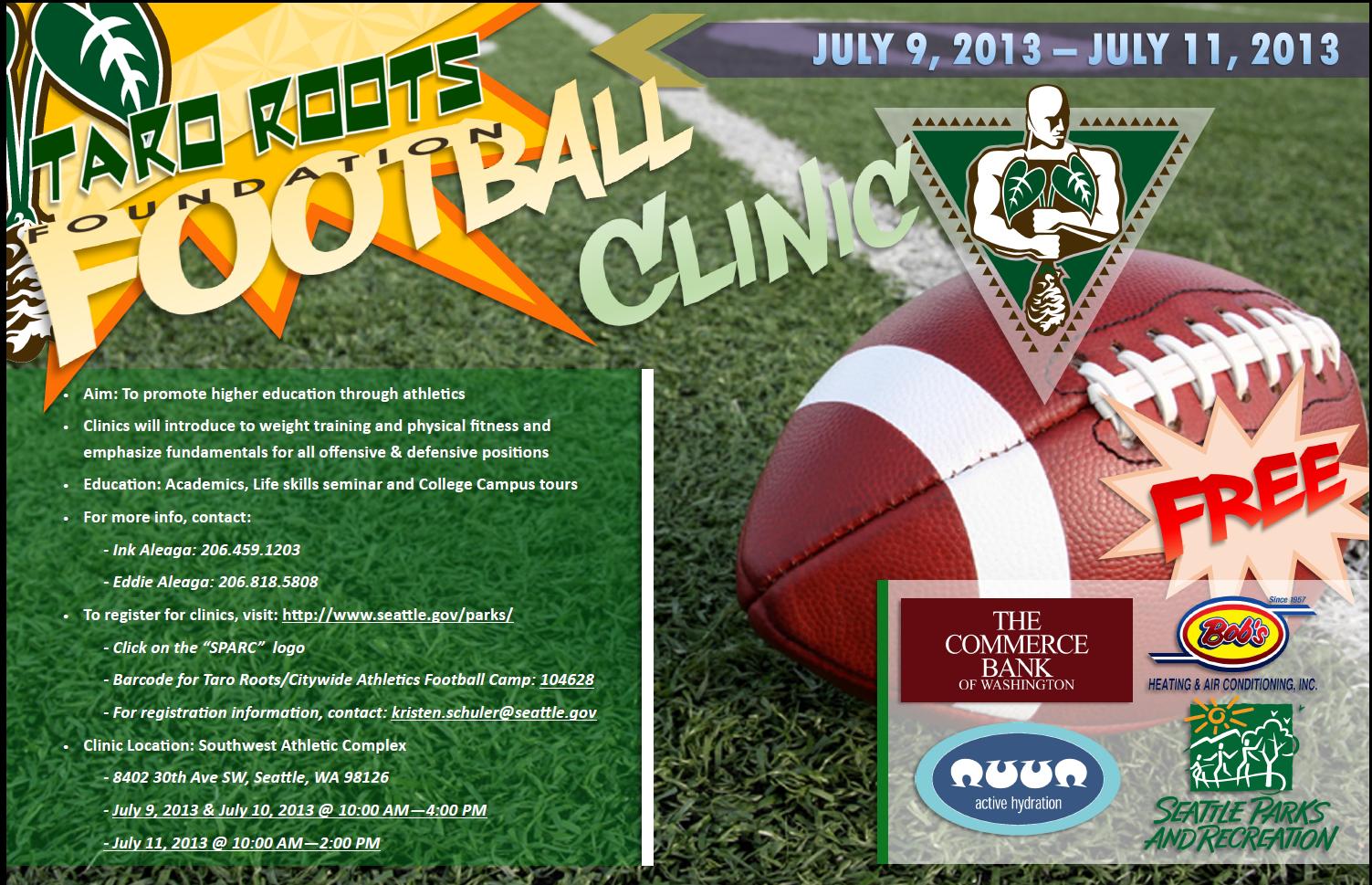 ---
Registration for 2013 clinics will be open soon. Check back next week for registration information.
Clinics will be held July 9-11 at the Southwest Athletic Complex in West Seattle. Save the Dates!
---
Clinics for 2012 have been cancelled and will resume summer 2013. We hope to have your continued support and see you next year. Please email us at tarorootsfoundation@gmail.com if you have any questions or concerns.
Thank you!
---
---
We would like to thank everyone for helping Taro Roots Foundation in order to make these clinics successful!
---